Nominees are recommended by college and university presidents to acknowledge motivation and ability in public leadership. The fellowship honors inspiring student leaders who have demonstrated an investment in finding solutions for challenges facing communities throughout the country. Through service, research, and advocacy, Newman Civic Fellows are making the most of their college experience to better understand themselves, the root causes of social issues, and effective mechanisms for creating lasting change. These students represent the next generation of public problem solvers and civic leaders. They serve as national examples of the role that higher education can—and does—play in building a better world.
This year, Shravya Jasti was selected as the University of Miami Newman Civic Fellow.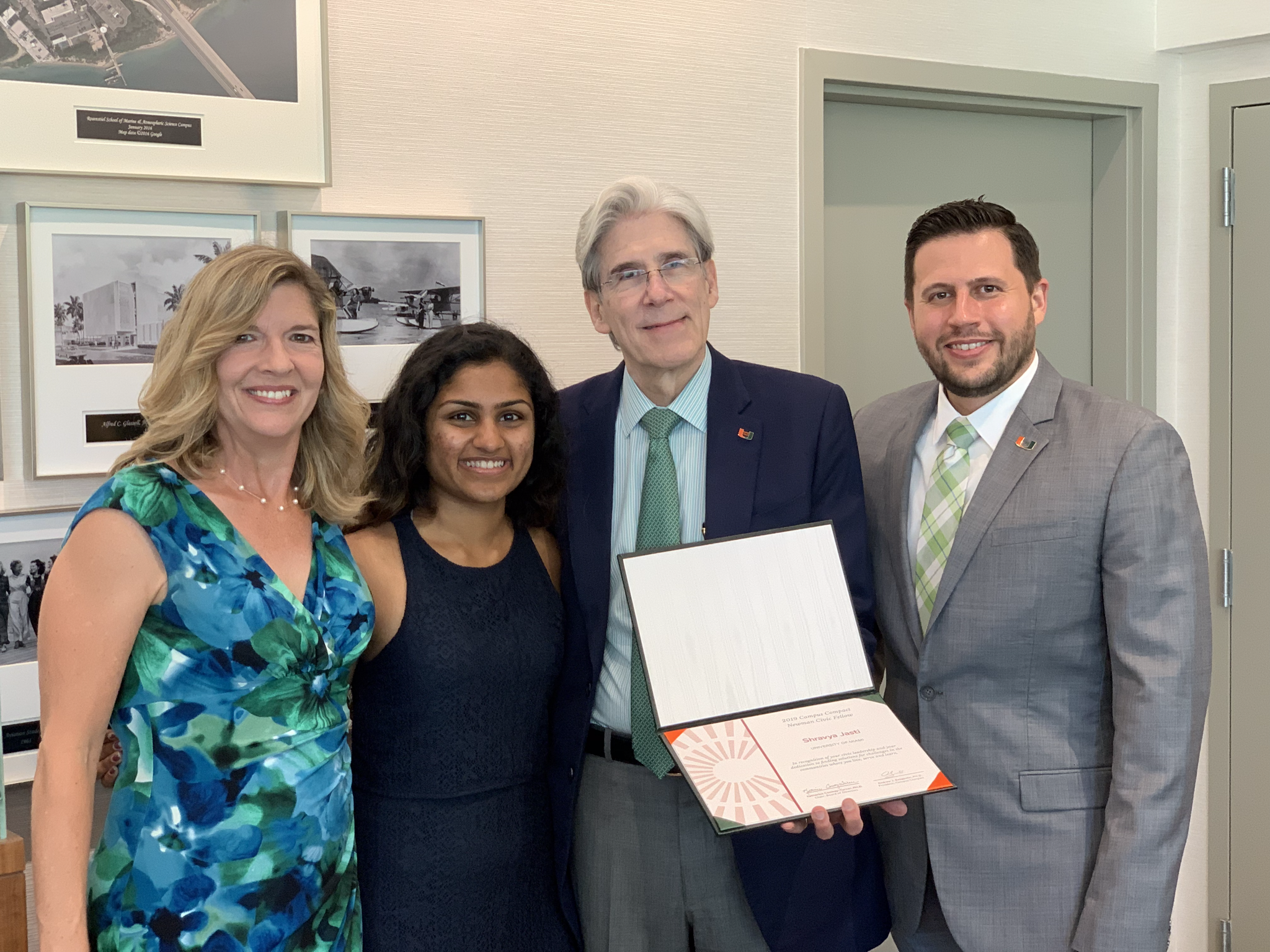 "Shravya Jasti, a sophomore at the University of Miami, is active and engaged with serving her global communities. Understanding the value and importance of education in a young person's life, Shravya has started an initiative known as Speak for the Future which teaches public speaking and creative writing skills to youth, specifically young girls, in the community of Adavinekkalam, India. Through this effort, Shravya has been able to establish scholarship opportunities for underprivileged girls to attend school at no cost to their families. It is her hope that Speak for the Future will empower young girls to cultivate their own voice."
- Dr. Julio Frenk, University of Miami President 
Nomination forms for the 2019-2020 Newman Civic Fellowship will open October 31, 2019.