Nominees are recommended by college and university presidents to acknowledge motivation and ability in public leadership. The fellowship honors inspiring student leaders who have demonstrated an investment in finding solutions for challenges facing communities throughout the country. Through service, research, and advocacy, Newman Civic Fellows are making the most of their college experience to better understand themselves, the root causes of social issues, and effective mechanisms for creating lasting change. These students represent the next generation of public problem solvers and civic leaders. They serve as national examples of the role that higher education can—and does—play in building a better world.
This year, Fabrizio Darby, was selected as the University of Miami Newman Civic Fellow as part of the 2022-2023 cohort.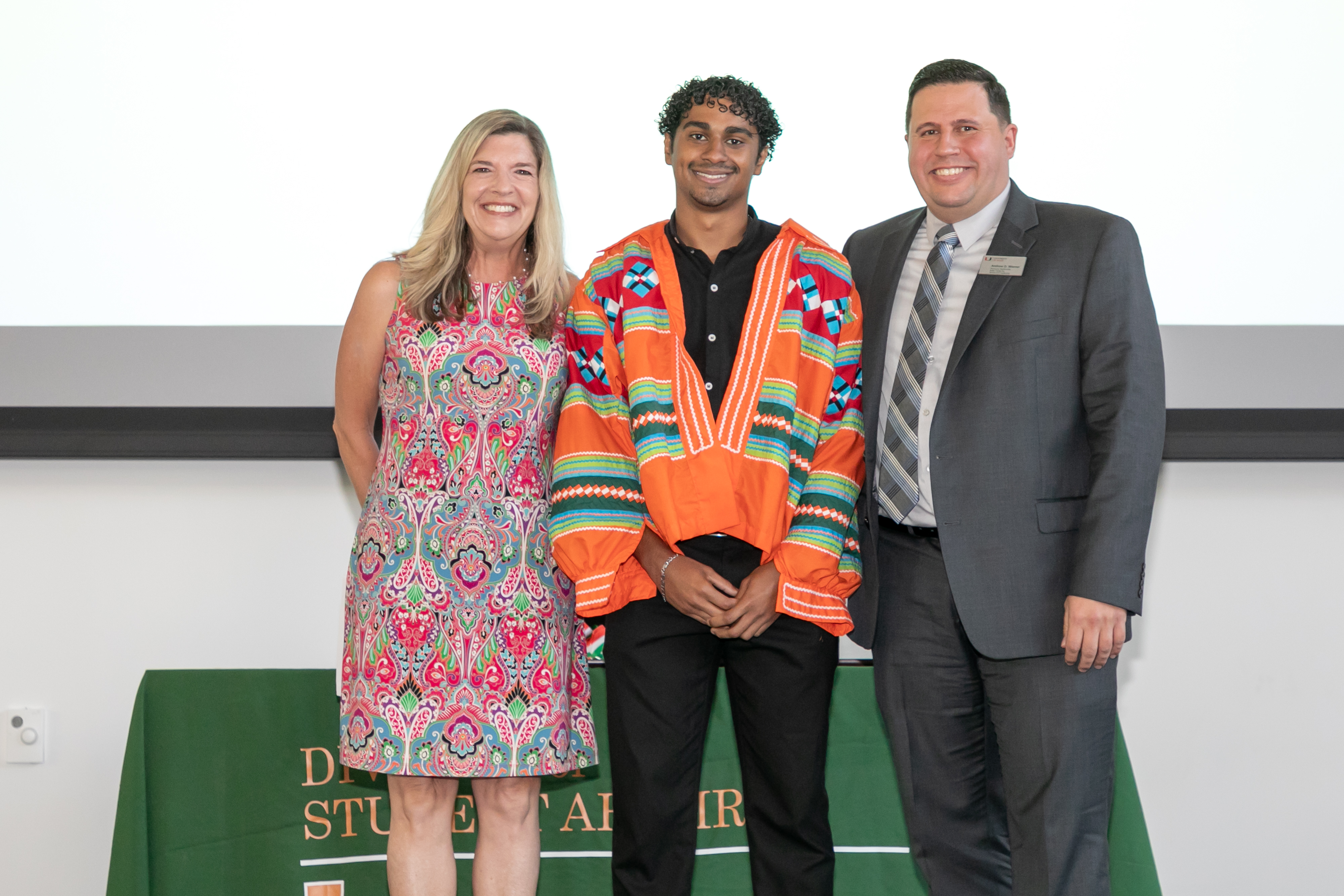 "Fabrizio Darby is a third-year student studying health science and biology at the University of Miami. Understanding the importance of having meaningful yet challenging conversations around identities, Fabrizio, along with other university stakeholders, has helped develop an interactive, dialogue-based game, Answer Campus. The platform allows users to engage in complex conversations about race and other topics through scenario-based interactions. In addition to this, he regularly engages with his community by volunteering at a hospice facility and helping other university students connect to service opportunities. Through these experiences and others, Fabrizio has shown a dedication to using innovation and compassion to improve access to quality education, well-being, and social justice."

- Dr. Julio Frenk, University of Miami President 
Nomination forms for the 2023-2024 Newman Civic Fellowship will open October 2022.